Christies Great Estates and Carolina Affiliates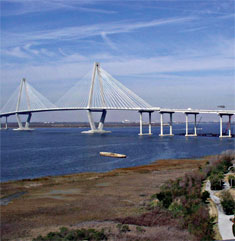 BEGINNING THIS YEAR, PASSENGERS in first and business class airport lounges will have access to Christie-s Great Estates magazine showcasing luxury residen­tial properties represented by their 137 affiliated companies in more than 35 countries. So while traveling to exotic places and world capitals, readers can peruse the many listings that exemplify high-end living around the globe, as well as right here in the Carolinas.
For example, the Harkness Man­sion, a former 22,000 square foot limestone townhouse which was transformed into the famous Hark­ness House for Ballet Arts, was sold after two months on the market for $53 million by Brown Harris Ste­vens Residential Sales, LLC, setting a record for the highest price ever paid for any Manhattan residence.
Internationally, the Hotel De Soyecourt in Paris, France, was listed for $127,000,000 USD and sold in September 2006. Currently, the most expensive listing in the United States and second in the world being offered by Christie-s Great Estates and Joshua & Co. in Aspen, Colorado is the Hala Ranch. At $135,000,000, this 56,000-square-foot main house with mul­tiple secondary buildings will likely set a new record.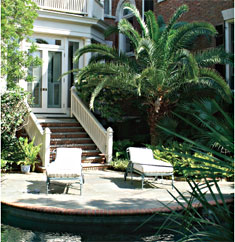 Originally founded in 1987 (and celebrating its 20th anniversary), Christie-s Great Estates is "the world-s largest international network for marketing and sales of luxury residential real estate" Christie-s offers a precious global village that allows consum­ers to easily shop worldwide for fine real estate and unique homes via the Internet. The affiliate network has combined annual real estate sales that exceed $125 billion.
Affiliates of Christie-s Great Es­tates do not come by their relation­ship casually. Rick Moeser, Christie-s Great Estates Vice President of the Southeast Region, explains that "those who are affiliated with Chris­tie-s Great Estates have demonstrated market dominance and expertise in luxury real estate, have long-standing records of business professionalism, and maintain solid reputations for conscientious client service." It is only after meeting these "stringent requirements that they are permitted to display the Christie-s brand, recog­nized around the world as the leading luxury imprint."
Moeser goes on to explain that once a company becomes an affiliate of Christie-s Great Estates, "these real estate experts are awarded access to the proprietary marketing program that has successfully sold luxury and ultra-luxury properties around the globe for twenty years."
"Christie-s affiliates are the cream of the crop," states Cora Bett Thom­as, a multi-million dollar producer in South Carolina. "It is the only exclusive marketing company that exists today." Throughout North and South Carolina there are several Christie-s affiliates that list breathtaking properties along the coast and inland. Each broker provides local market expertise with unmatched worldwide connec­tions giving the consumer unparalleled service.
According to Darle Booher, broker-in-charge of the Cora Bett Thomas Realty office in Bluffton, South Carolina, near Hilton Head Island, "Christie-s Great Estates is such a well-known name for high-end properties, I think people gravitate to their magazines and Web site when looking for the true high-end proper­ties. Christie-s gets out properties in front of the people with not only the income level, but those who appreci­ate the style and ambience of this unique-type of property."
"It-s like selling heirloom jewelry," states Mary Biathrow of York Simp­son Underwood in North Carolina. "Christie-s properties are not married to a moment in time which makes them very unique."
Joyce Barnwell of Intracoastal Realty in North Carolina concurs. Christie-s Great Estates is "the pre­miere company of nice estate homes. It doesn-t get any better, their quality is known world-wide."
Lynn Moore of Cottingham-Chalk & Associates, also of North Carolina, agrees. "Christie-s is great. National buyers will look to Christie-s for the exclusive homes. People know that if it is listed with Chris­tie-s then it is a good product."
A stand-out among Christie-s list­ings was by Cora Bett Thomas Realty who sold the recently renovated historic Mills B. Lane House, listed at $7.6 million, a record-breaking sale price for the area.
"We have a wonderful relationship with all of the other affiliates, not only in our area, but across the country," states Edward Dukes, a partner in Lowcountry Real Estate, Beaufort, South Carolina-s leader in real estate sales. "Christie-s brand­ing brings a great deal of awareness to our high-end listings. Christie-s is without question the most elite broker in the world."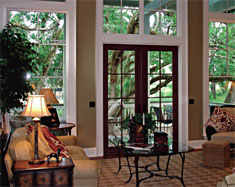 Dukes should know as Lowcountry Real Estate has their share of stand-out listings and properties sold in the Beaufort area . The Bonny Hall Plantation in Yemassee, a stunning Georgian manor that was constructed circa 1880 and refurbished in the 1930s sold for $4,100,000. Another listing by Lowcountry Real Estate, 601 Bay Street, a 7,146 square-foot mansion considered one of Beaufort-s finest examples of antebellum architecture, sold for $1,850,000.
It is obvious that the relationship between Christie-s Great Estates and their Carolina affiliates is one of trust and admiration. "Christie-s, the brand trusted by luxury consumers," says Moeser of Christie-s Great Estates, "brings local expertise through the affiliated brokers in North and South Carolina coupled with global connections to buyers and sellers of high-value real estate."
Take a peek at some of the most exclusive homes in the Carolinas of­fered by Christie-s Great Estates and their affiliates. 52, Murray Boulevard in Charleston, South Carolina is a Colonial Greek Revival home and is considered the grand dame on The Battery. Listed at $6,995,000 by William Means Real Estate, this luxurious residence offers a large Tuscan patio and panoramic views of the Ashley River.
A grand staircase runs through the center of the home separating the chestnut-finished paneled library and a large kitchen with custom cabinetry, high-end appliances and a pillow-edged limestone floor. The second floor has the master and guest suites and private study with large windows and fireplace. The third floor has a large landing area and three additional bedrooms, two with water views. There is a full roof top deck, landscaped gardens and a pool. The property is secured by brick and wrought iron gates.
For more information, contact Deborah Fisher at www.William­Means.com or (843) 577-6651.
Durham, North Carolina Set on the seventh hole of Donald Ross- Hope Valley Country Club, this 1933 residence offers gracious character and extraordinary features. Listed at $3,450,000 by York Simp­son Underwriters, LLC, this single-family residence on 1.3 acres of lush grounds is exceptional with brick terraces, pergola, fireplace, fountain and incredible views. The property is listed on the National Register of Historic Homes with North Caro­lina income tax credits.
For more information, contact Mary Biathrow, Executive Sales Vice President of York Simpson Underwrit­ers, LLC, at www.YSUHomes.com or (919) 602-8600 for (800) 955-3010 extension 327.
Charlotte, North Carolina Just south of Charlotte near the North and South Carolina border is a charming hamlet reminiscent of a small French village. Listed at $4,200,000 by Cottingham-Chalk & Associates, Inc. the grounds feature a trickling imported foun­tain, courtyard, and Monet-s Pond traversed by a rustic wood and stone bridge. Throughout, imported French materials create a taste of Provence. The master suite features a heated tile floor and carved marble fireplace from Paris. Interested in this five-bedroom Euro­pean treasure?
Contact Lucy Moore at www.Cottingham-Chalk.com or (704) 364-4400 ext. 216.
Wilmington, North Carolina. Figure Eight Island in Wilmington, North Carolina is the site of a luxury ocean front home under con­struction. It features a main living level with a master suite, gourmet kitchen, and incredible panoramic views, spread across three levels. An elevator makes getting around easy and large porches catch the breeze on all levels. Nearing completion, it is listed at $4,995,000 by Intracoastal Realty.
For more information, contact Lee Crouch of Intracoastal Realty at www.In­tracoastalRealty.com or (910) 509-1964.
Wilmington, North Carolina. If a private gazebo, 35- boat slip and a completely furnished home in Carolina Beach, North Carolina ap­peal to your senses, 438 OCEANA is made for you. Listed at $3,650,000 by Intracoastal Realty this property offers a lifetime of sunrises and endlessly beautiful views. A gated community, Oceana-s neighbor is the Atlantic Ocean with water access to the Intracoastal Waterway. "The views are so extensive and extraor­dinary," says Joyce Barnwell of Intracoastal Realty. "They are truly wonderful."
Joyce Barnwell can be reached at www.IntracoastalRealty.com or (910) 458-2080.
Built in 1786, Lowdnes Grove Plantation at 266 St. Margaret Street is the only surviving plantation on the Charleston peninsula. The atmosphere is private and peaceful, with the Ashley River run­ning along one side and a privacy wall along the other three sides. Just outside the downtown tourist area and across the river is Charles Towne Landing, the original settle­ment of Charleston. Lowndes Grove is on the National Register of His­toric Places and is one of Charles­ton-s 62 Most Famous Homes.This stunning private estate includes approximately 14 acres of high, marsh and river land. With 6,800 total square feet, the planta­tion house itself is a beautiful three-story, six-bedroom, six-and-a-half bathroom historic mansion. A four-bedroom carriage house and a three bedroom groundskeeper-s cottage are also on the property. The acreage consists of three parcels which may be subdivided, and another dock permit may be granted. The house is offered at $7,200,000 million.
Okatie, Sout Carolina. A stunning 8,000-square-foot Lowcountry masterpiece, this estate at 5 Copp Landing sits on 2.83 acres with 279 feet of frontage and a private dock on the Colleton River. The main home features three bedrooms, and a guest cottage offers three additional bedrooms. Impor­tant rooms include a massive great room complete with a vaulted ceil­ing and exposed beams and a large fireplace, a master bedroom wing, a private office, a gourmet eat-in kitchen with top of the line appli­ances, a home theater, a spa, and a waterfront screened porch with fireplace. Additional features include a Lutron lighting system, a music system throughout the house, and a large garage. The home is located on presti­gious Spring Island situated between Hilton Head Island and Beaufort, South Carolina. One-third of the island-s 3,000 acres is dedicated as a nature preserve. Less than 400 families call the island home with a maximum capacity around 400 homes. The house lists at $6,750,000 million.
Contact Edward Dukes or Jackie Adams of Lowcountry Real Estate at www.LowcountryRealEstate.com or (843) 521-4200.
HILTON HEAD ISLAND, SOUTH CAROLINA When the current owners first pulled into the long, private drive of their future home at 48 BRAMS POINT ROAD they saw a Mediterra­nean-style dwelling tucked peace­fully away under moss-laden oaks. They also saw tremendous oppor­tunity that had been overlooked by most. The home, located in Span­ish Wells, had the fundamental beginnings of a very special place, but lacked most of today-s archi­tectural and design practicalities. Crimson sunsets across a western exposure and a private white sandy beach were features that most buyers dreamed of having on Hilton Head Island. The most experienced and highly regarded architects and craftsmen were sought in order to ensure that all improvements were designed and executed with attention to quality and detail. The result: Design and construction that garnered the 2003 Lighthouse Award for Best Remodel over $750,000. Originally built in 1981, the 5,440 square foot house has four bedrooms, five bathrooms and one powder room. The home also features a deep-water dock, 8,000 and 16,000 lb. boat lifts, pri­vate sound-front beach and magnifi­cent views of Calibogue Sound. The house lists for $4,500,000.
For more information on this reconstructed vision contact Tim Pierce at the Cora Bett Thomas Realty Company at www.CoraBettThomas.com or (843) 422-1880.
Bluffton, South Carolina. Although much has been said about Colleton River Plantation that en­dorses it as a community of various styles and designs, it is difficult to prepare yourself for the elegance and stature that awaits you in the stately and majestic setting on the marshes of the Colleton River. With an enclave of buildings, the estate at 51 Hawthorne Road is reminiscent of a by-gone era when genteel planta­tions were the norm of the pros­perous South. Built in 1997, the 8,000-square-foot house features six bedrooms, six bathrooms, and two powder rooms. Antique heart pine flooring throughout adds warmth and age to the entire first floor while high ceilings and just the right amount of crown detailing enhance the entire home. This magnificent plantation house and grounds is listed at $3,850,000.
To find out more, contact Patri­cia Bergere, Director of Consumer Services and Relocation of Cora Bett Thomas Realty Company at www.CoraBettThomas.com or (843) 757-6002 extension 241.
Hilton Head Island, South Carolina. Built in 1988, this breathtaking home is situated on what is widely considered to be the most spectacu­lar home site in Wexford Plantation on famed Hilton Head Island, with stunning views of the serene Wex­ford harbor, golf course, marsh, and dazzling Broad Creek that leads to the Intracoastal Waterway. The spacious but inviting home is perfect for full or part time living with gracious entertaining spaces, indoors and out. The six bedrooms and six-and-one-half baths include a full in-law suite with kitchen. The home also boasts a superior eat-in kitchen opening to grilling deck, two home offices, a striking two-sto­ry foyer, two-car garage and closets galore. The picturesque patio area and pool with spa lead to a private dock on the harbor. The 7,500-square-foot home also features six bedrooms, seven-and-a- half baths, a dramatic gallery foyer entrance, water views from nearly every room, master suite with harbor-front bal­cony, three fireplaces, private heated pool and spa, beautiful landscap­ing and nightscaping, and private dock accommodating a vessel up to 70 feet. The house is listed at $3,850,000.
If you are interested in 68 BRIDGETOWN, contact Beverly Serral of Cora Bett Thomas Realty Company at www.CoraBettThomas.com or (843) 290-1663.
Okatie South Carolina. The drive across the causeway to Spring Island definitely creates an­ticipation of this exquisite property. To the left and right are endless salt water marsh views with abundant wildlife feeding in the tidal basin. This gated marsh-front community features a dock, golf course, pool, private club, tennis and equestrian facilities. This 4,829 square-foot home and guest cottage at 33 Little Neck Crossing was designed by Jim Thomas not only to meet the own­ers- needs and personality but to be in total harmony with the landscape and surroundings. Once on the property, there is not a hint of a neighboring home because a nature curtain was strategically designed and implemented to give total pri­vacy to this property. The house features five bedrooms, six bathrooms, one powder room and upstairs study, a cozy breakfast area and formal dining room, studio or fitness area and a two-story great room. The first floor master suite is secluded, with no hint of its access from the main living area. This well-designed, painstakingly built and lovingly maintained home is listed at $3,400,000.
For more information contact Darle Booher of Cora Bett Thomas Realty Company at www.CoraBettThomas.com or (843) 368-5549.
BEAUFORT, SOUTH CAROLINA Located in the Old Point neighbor­hood in the historic riverside town of Beaufort, South Carolina, RIVERVIEW is one of the town-s premier historic homes. Built in 1720, Riverview, or the ELIZABETH HEXT HOUSE, is set well back from the street on a high tabby foundation. The Hext house is considered to be one of the oldest houses in Beaufort. Gas lanterns, Old Savannah Gray bricks and double porches add to the ambiance of this waterfront estate. The 4,600-square-foot main house consists of four bedrooms and four and half baths; two living rooms, a spacious dining room and modern eat-in kitchen; in addi­tion there are four fireplaces and a balcony overlooking the riverfront pool, patio and private dock. A separate guest house includes two guest suites, each offering a bed­room and bath. One suite features a full kitchen; the other includes a recreation room that opens to the pool. The grounds and gardens feature separate outdoor rooms, while a pierced brick wall sur­rounds the estate to create privacy. 207 HANCOCK STREET is listed at $3,200,000.
For more information, contact Edward Dukes of Lowcountry Real Estate at www.LowcountryRealEstate.com or (843) 521-4200.
CHRISTIE-S GREAT ESTATES AFFILIATES IN THE CAROLINAS
SOUTH CAROLINA
NORTH CAROLINA
Cora Bett Thomas Realty Company, LLC
24 East Oglethorpe Avenue
Savannah, Georgia 31401
Phone: (912) 233-6000
Fax: (912) 233-2447
Email: info@CoraBettThomas.com
www.CoraBettThomas.com
Cottingham-Chalk & Associates, Inc.
6846 Morrison Boulevard
Charlotte, North Carolina 28211
Phone: (704) 364-1700
Fax: (704) 365-9843
www.Cottingham-Chalk.com
Cora Bett Thomas Realty Company, LLC
1278 May River Road
Post Office Box 2535
Bluffton, South Carolina 29910
Phone: (843) 757-6002
Fax: (843) 757-6003
Email: info@CoraBettThomas.com
www.CoraBettThomas.com
Intracoastal Realty
Lumina Station
1900 Eastwood Road, Suite 38
Wilmington, North Carolina 28406
Phone: (910) 256-4503
Toll Free: (800) 533-1840
Fax: (910) 256-4248
www.IntracoastalRealty.com
Kiawah Island Real Estate
1 Kiawah Island Parkway
Kiawah Island, South Carolina29455
Toll Free: (888) 559-9024
Phone: (843) 768-3400
Fax: (843) 768-3459
www.KiawahIsland.com
McKee Properties
619 Highway 107 South
Cashiers, North Carolina
Phone: (828) 743-3411
Fax: (828) 743-5068
www.McKeeProperties.com
Lowcountry Real Estate
820 Bay Street
Beaufort, South Carolina 29902
Phone: (843) 521-4200
Fax: (843) 521-4203
www.LowcountryRealEstate.com
York Simpson Underwood, LLC
801 Oberlin Road, Suite 315
Raleigh, North Carolina 27605
Phone: (919) 821-9960
Fax: (919) 821-1718
www.YSUHomes.com
York Simpson Underwood
10940 Raven Ridge Road, Suite 100
Raleigh, North Carolina 27614
Phone: (919) 865-2888
www.YSUHomes.com
York Simpson Underwood
9660 Falls of Neuse Road, Suite 170
Raleigh, North Carolina 27615
Phone: (919) 846-7100
www.YSUHomes.com

Yost & Little Realty, Inc.
1103 North Elm Street
Greensboro, North Carolina 27401
Phone: (336) 272-0151
Fax: (336) 691-5440
www.YostAndLittle.com